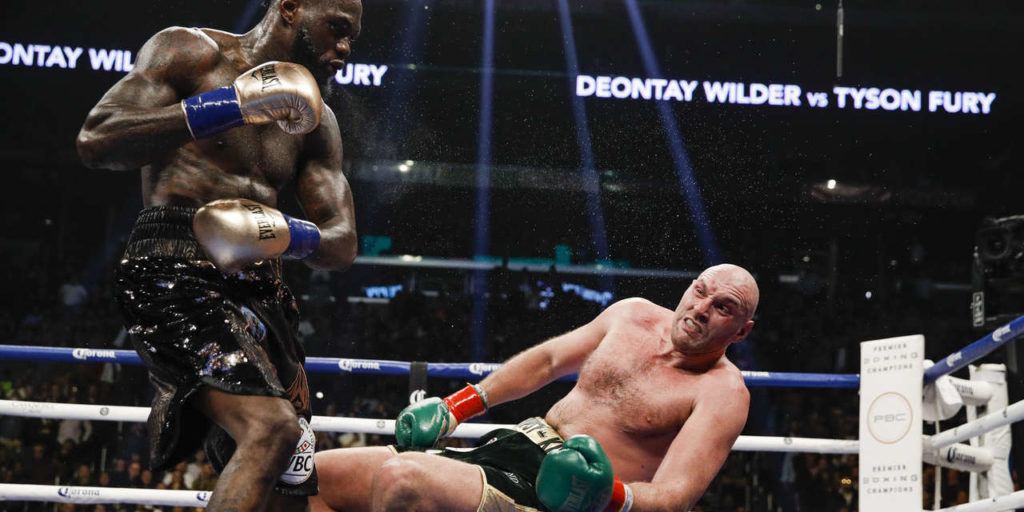 Former Unified Heavyweight Champion Tyson Fury completed his miraculous return to the top of the sport when he faced Deontay Wilder for the World Boxing Council (WBC) Heavyweight crown at the Staples Center in Los Angeles on the 1st December 2018.
It was an incredible match up of styles, Wilder's power punching coming up against the highly unorthodox ringcraft of Fury.
Fury managed to avoid Wilder's power shots until the second minute of the ninth, which sent Fury down to the canvas for the first time. Fury came back into the fight but in the final round Wilder threw a sensational right-left combination and dropped Fury hard onto the canvas once more.
The majority of those at the venue as well as those watching on TV, thought that the fight was over, but somehow Fury found the strength to rise to his feet and continued to fight his way to a draw.
Judges scores were: Phil Edwards scored it a draw 113-113, Alejandro Rochin 111-115 in favour of Wilder and Robert Tapper 114-112 in favour of Fury
Please follow and like us: