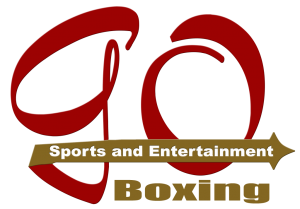 "He who is silent is forgotten; he who does not advance falls back; he who stops is overwhelmed; out distanced, crushed; he who ceases to grow becomes smaller; he who leaves off, gives up; the condition of standing still is the beginning of the end." Henri Frédéric Amiel
GO BOXING is the Boxing Event Video and Streaming division of GO Sports & Entertainment.
About GO Sports & Entertainment
GO Sports and Entertainment is an International consulting organisation, the partners of which have extensive proven expertise within the Music, Sports, Motion Picture and Broadcast Industries
Our core team of partners, along with selected associates within each individual specialist business sector, ensure a breadth of expertise for our clients, to a level that is rare to find in any other single organisation.
We enable our Motion Picture and Broadcast industry clients to make that move forward, whether it is by raising finance through investors, arranging international distribution deals, through to drafting investment packs and contracts and much more, we also provide production and post production services, facilities, as well as offering marketing and publicity services for Motion Picture or Broadcast projects.
For our Music industry clients we are able to assist with Artist development, sourcing recording contracts and music publishing arrangements, sourcing endorsements,  tour sponsorship and much more, such as providing marketing and publicity services for Singers, Musicians and Bands.
We also assist our clients in the Sports sector with Athlete/Team Representation, Event Management, Sourcing Athlete Endorsements or Event Sponsorships, through to creative services such as design of Marketing Material, Posters, Advertising Campaigns and of course our specialist Publicity Services for sports people and sports event promoters.
In addition GO Sports and Entertainment offer a number of specialist services, such as corporate video and photography, creation of marketing material, publicity services etc. and are also able to create turn key events for corporate clients, including conferences, product launches through to music concerts and sporting events designed specifically to appeal to the client's core target market.
For further information please go to www.gosportsandentertainment.co.uk