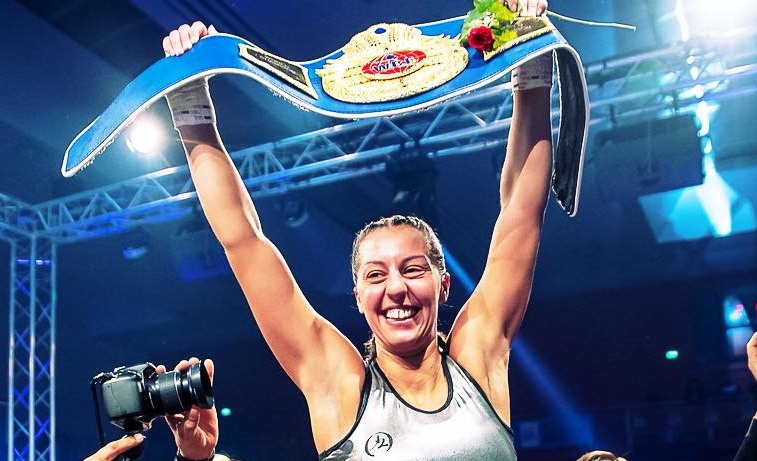 When original opponent Djemilla Gontaruk pulled out on short notice, World Boxing Federation (WBF) Womens World Super Featherweight Champion Licia Boudersa was faced with difficult circumstances in adjusting to substitute Marisol Corona, in her first title-defense on Thursday, March 28, in Lille, France.
But Boudersa did well against a completely different style than she had prepared for, and against an opponent who had every intention of causing an upset, despite accepting the fight so late, and arriving in France from her native Mexico less than 48 hours before the contest.
Bourdersa boxed well and was technically superior, but "La Coronita" Corona showed incredible heart and never stopped coming forward. Especially in the second round did Corona have success landing hard shots, and as the fight drew to an end the visitor continued to try, and connected with some vicious body-punches.
The final round was toe-to-toe action from start to finish, both fighters giving their all, but as the final bell rang there was no doubt that the champion had retained her title, having been more consistent and landing more and cleaner punches.
In a typical case of the cards not reflecting the sheer quality of the fight, judges Ilhan Homovic, Jean-Marcel Nartz and Smail Alitouche handed in scores of 100-90, 98-92 and 100-91, awarding Boudersa, now 14-2-2 (3), a deserved but hard-fought unanimous decision. Corona drops to 11-5-2 (4).
The fight was promoted by Asloum Event, and broadcast live in France by RMC Sport.
Please follow and like us: