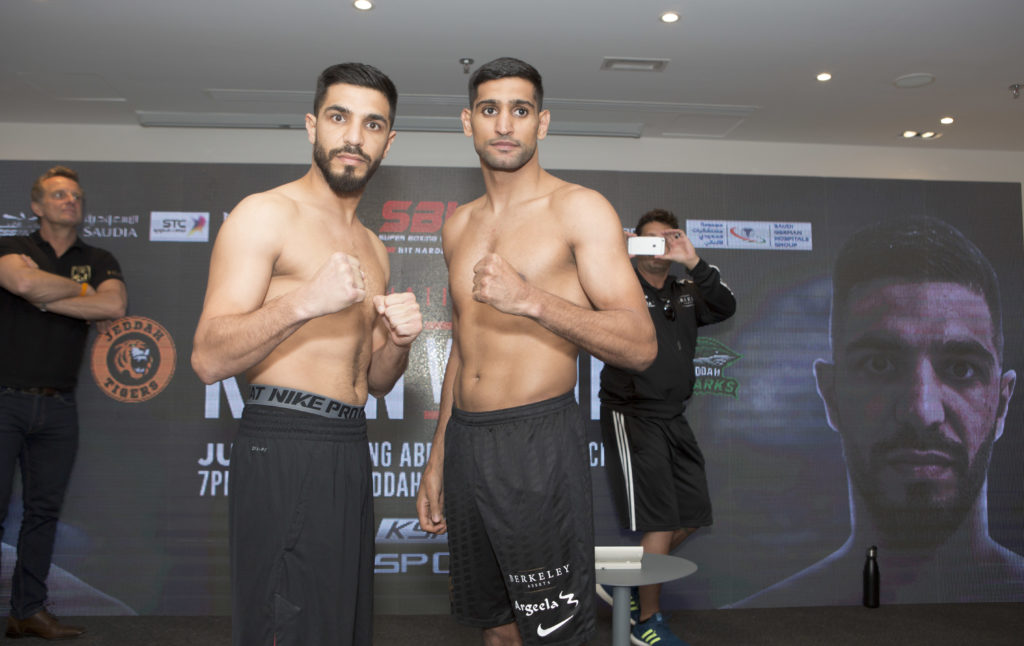 Amir Khan and Billy Dib officially weighed in today for tomorrow night's massive 'Red Sea Fight Night' extravaganza, exclusively live in the UK on Channel 5 and 5Spike.

Khan and Dib headline the show when they collide for the Vacant WBC International Welterweight Championship, that also features the heavyweight showdown between Hughie Fury and Samuel Peter, the IBO World Bantamweight title clash between Prince Patel and Michell Banquez and the WBC Silver Featherweight Title fight between Dave Penalosa and Lerato Dlamini.

The boxers will weigh-in again for the ceremonial weigh-in and face off for the public at the Red Sea Mall this evening at 7.30pm AST.
THE WBC INTERNATIONAL WELTERWEIGHT CHAMPIONSHIP
AMIR KHAN (146.4lbs) V BILLY DIB (145.3lbs)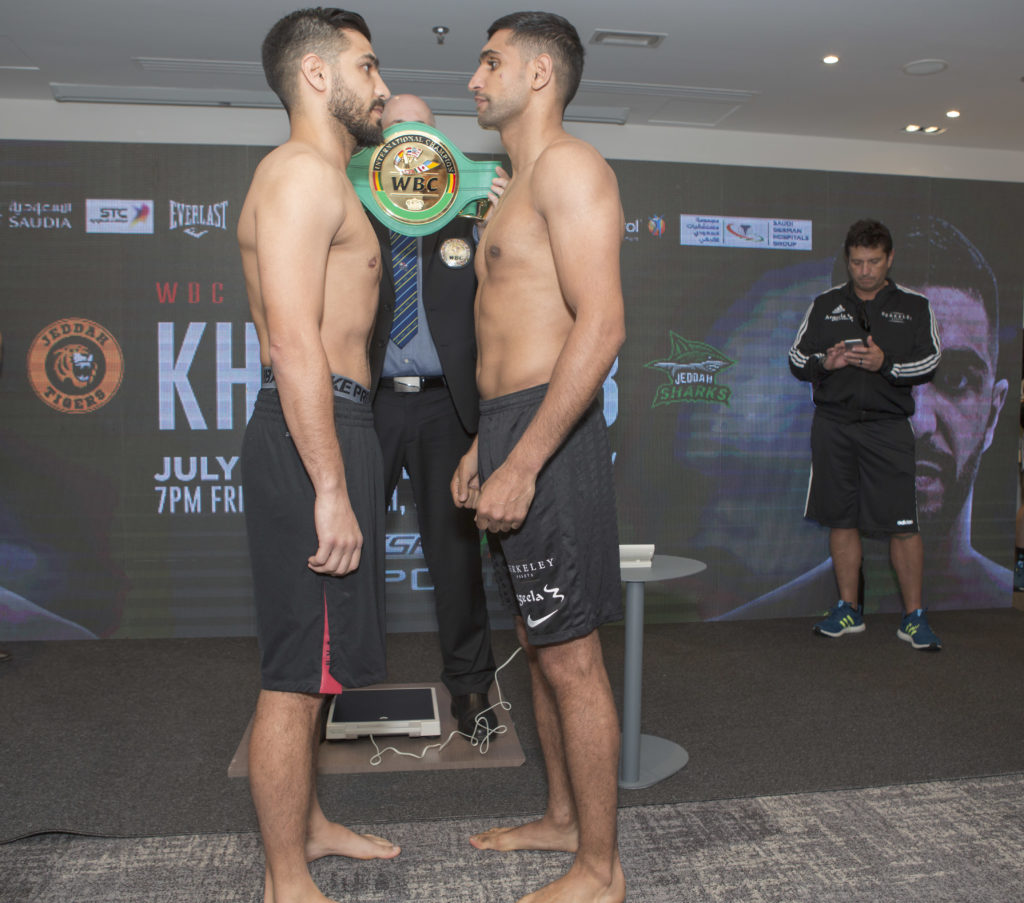 IBO WORLD BANTAMWEIGHT CHAMPIONSHIP
PRINCE PATEL (117.5lbs) V MICHELL BANQUEZ (117.5lbs)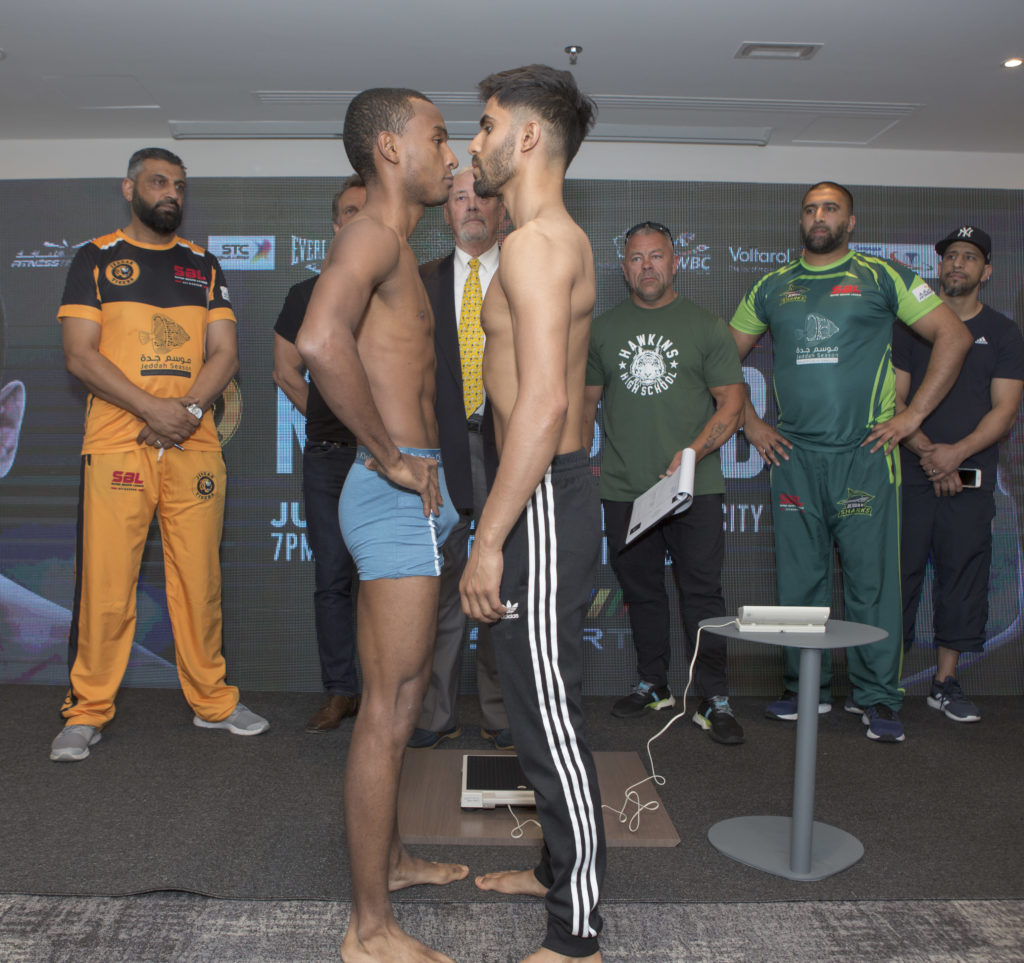 WBC SILVER FEATHERWEIGHT CHAMPIONSHIP
DAVE PENALOSA (124.7lbs) V LERATO DLAMINI (125.4lbs)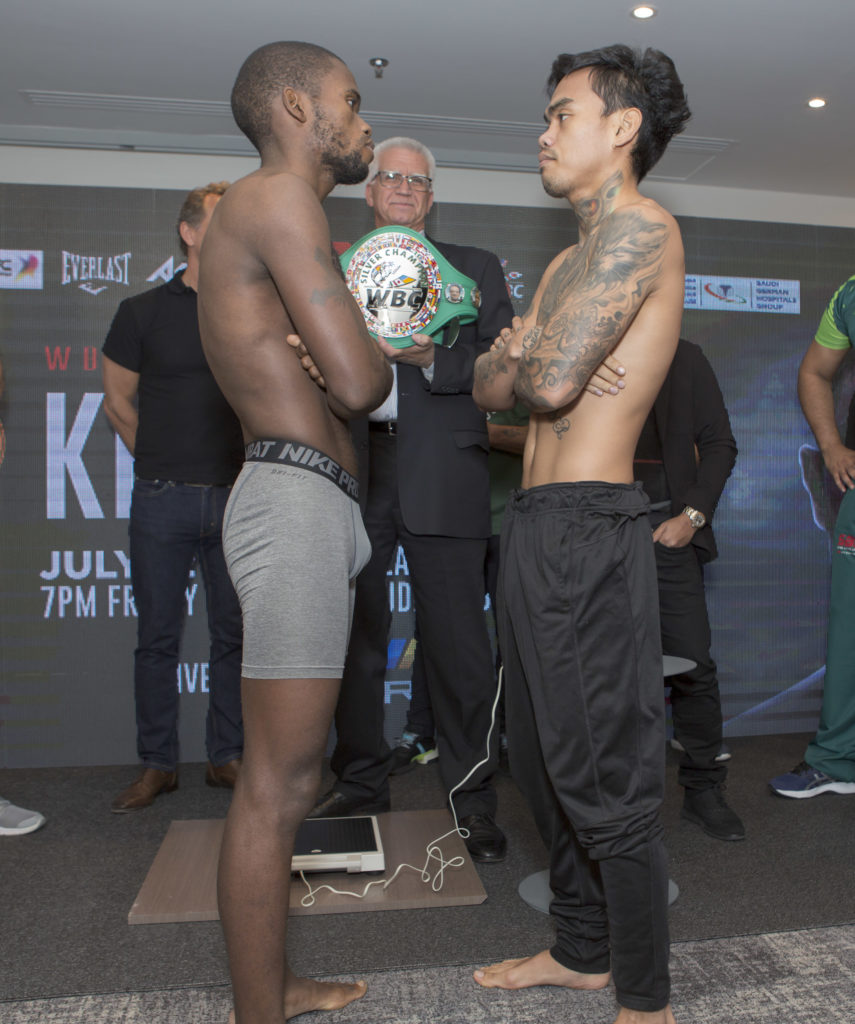 12-ROUND HEAVYWEIGHT CONTEST
HUGHIE FURY (218.5lbs) V SAMUEL PETER (261.2lbs)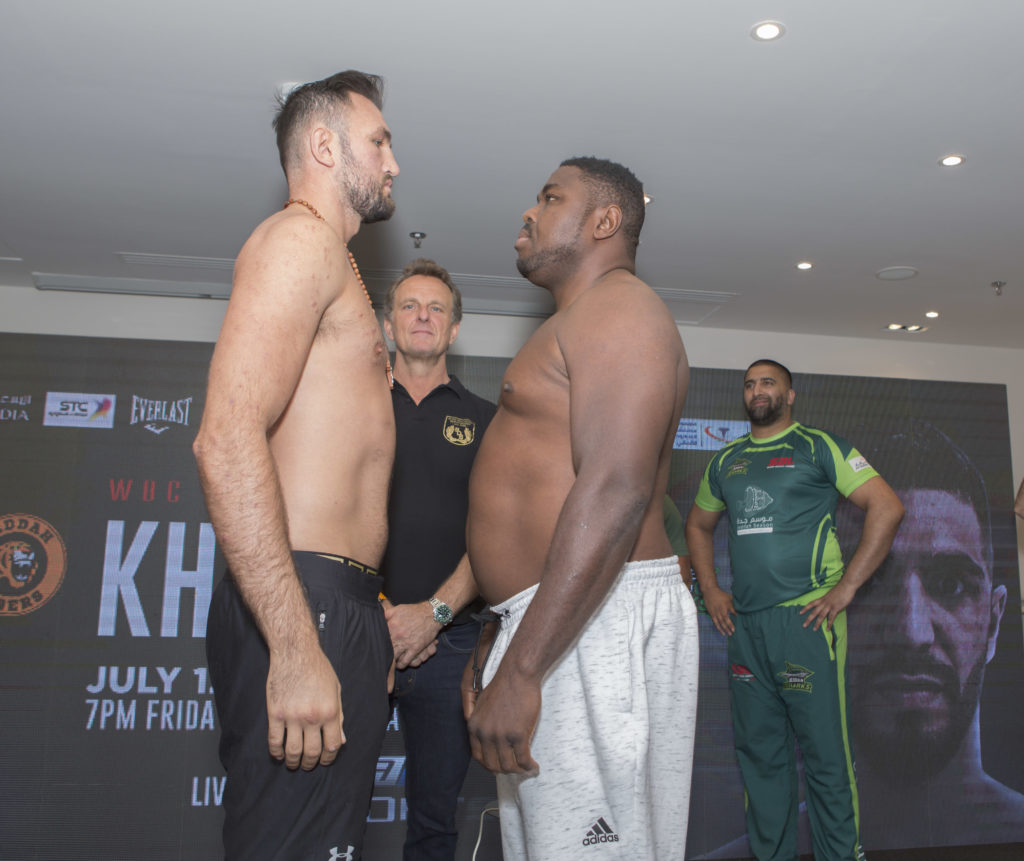 SUPER BOXING LEAGUE
Jeddah Sharks (l) v Jeddah Tigers (r)
4 X 3 Minute Rounds Super Bantamweight Contest
Zoirov Shakhobidin, Uzbekistan (119.5lbs) vs. Sandeep Bhatti, India (120.8lbs)
4 X 3 Minute Rounds Lightweight Contest
Rakesh Lohchab, India (132.5lbs) vs. Zuhayr Al-Qahtani, Saudi Arabia (134.5lbs)
4 X 3 Minute Rounds Welterweight Contest
Rodrigo Caraballo, Venezuela (145.5lbs) vs. Sajid Abid, England (147.5lbs)
4 X 3 Minute Rounds Middleweight Contest
Abdul Julaidan Fatah, Saudi Arabia (159.6lbs) vs. Kyle Lomotey, England (160lbs)
4 x 3 Minute Rounds Middleweight Contest
Michael Hennessy Jr., England (158.7lbs) vs Farhad Hazratzada, Afghanistan (157.8lbs)
4 X3 Minute Rounds Heavyweight Contest
Hemi Ahio, New Zealand (234.8lbs) vs. Ali Kiydin, Germany (219.6lbs)
Please follow and like us: