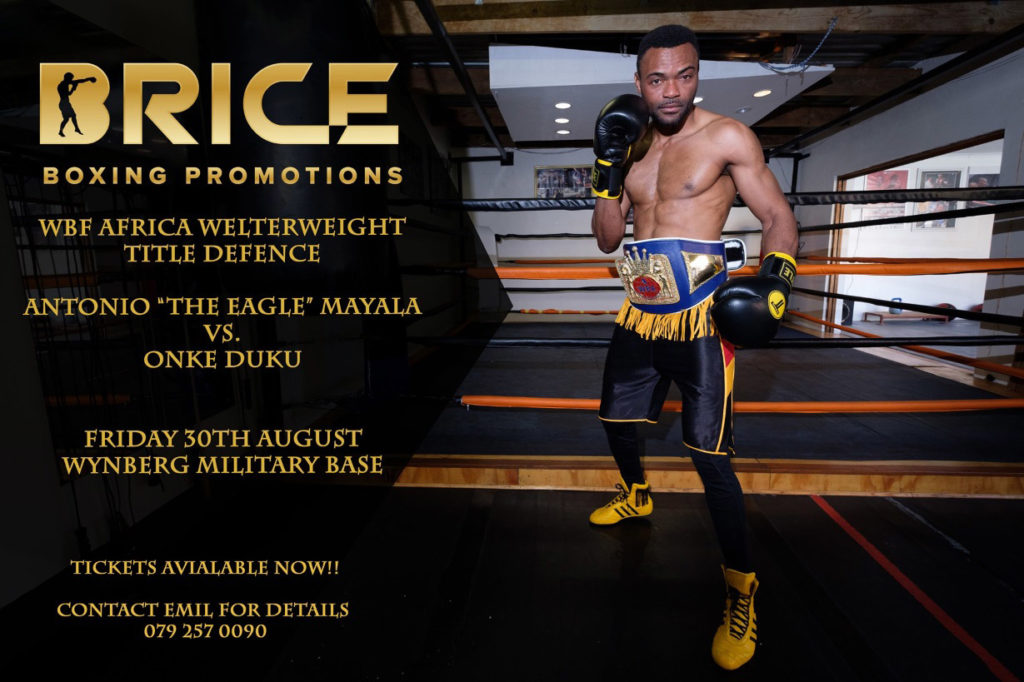 On Friday August 30 at the Wynberg Military Base in Cape Town, South Africa, Angola-born but locally based World Boxing Federation (WBF) All Africa Welterweight Champion Antonio Mayala returns to defend his title.
In the main event of a show billed as "The Battle of the Young Guns", Mayala, 11-3-1 (6), takes on challenger Onke Duku, 9-4-2 (5), from Soweto.
Nicknamed "The Eagle", Mayala won the WBF title in June of 2017 when he upset Jarred "Mr. Hollywood" Silverman (9-3), stopping the favourite in nine rounds.
In June of 2018 he retained the title with a draw against undefeated Benoit Makangila Vela (12-0-1) from D.R. Congo.
Since then he has stayed busy with two non-title fight victories, and he will be looking to extend his unbeaten run since 2016 to eight on the spin.
Promoted by Brice Boxing Promotions the card will also feature two additional championship fights, and a stacked undercard involving local talent in interesting match-ups.
Please follow and like us: