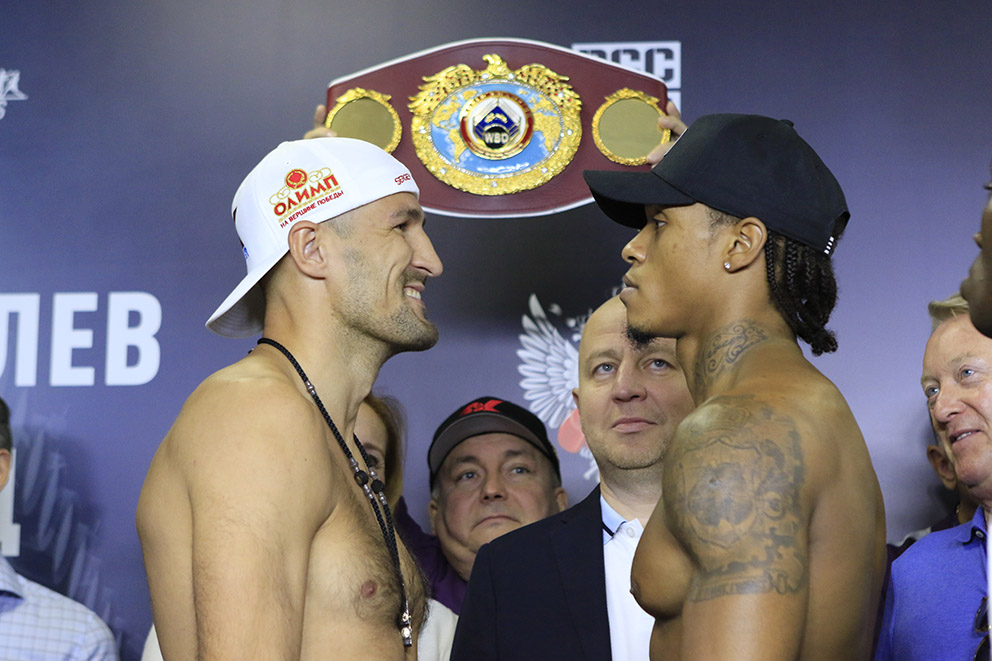 WEIGH IN RESULTS | SERGEY KOVALEV V ANTHONY YARDE | SATURDAY NIGHT LIVE ON BT SPORT 2 FROM 5PM
ANTHONY YARDE will take on WBO World Light Heavyweight Champion Sergey Kovalev on Saturday night in Chelyabinsk, Russa live on BT Sport 2 from 5pm.

The fighters are expected to begin their ring walks at 7.30pm just after the Premier League football game between Liverpool and Arsenal on the same day.

Yarde (18-0, 17KOs) and Kovalev (33-3-1, 28KOs) weighed in today.

Here are the official weights from today's weigh in.

Sergey Kovalev (Champion) – 174.6lbs

Anthony Yarde (Challenger) – 173.9lb
 
Sergey Kovalev v Anthony Yarde for the WBO world light heavyweight title is live and exclusive on BT Sport 2 from 5pm on Saturday with ringwalks expected at 7.30pm.
Please follow and like us: