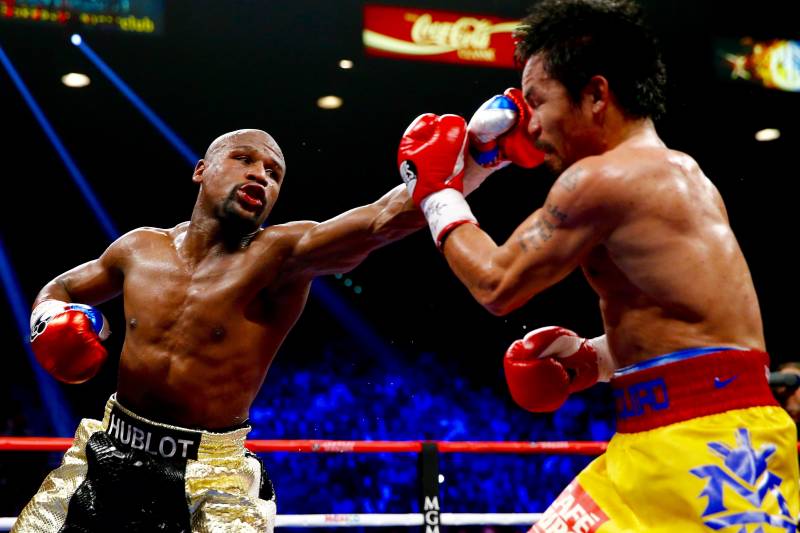 1n 2015 Floyd Mayweather Jr versus Manny Pacquiao was without doubt the most viewed fight.
On the 2nd May 2015 the two biggest stars fought for the unified welterweight championship at the MGM Grand in Las Vegas.
And also without doubt sporting events don't get much bigger than this, Mayweather vs Pacquiao was billed as "The Fight of the Century".
Many sports journalists, both print and broadcast, voiced disappointment of the fight, citing Mayweather's defensive tactics, which virtually nullified Pacquiao's attack, as the main reason.
Regardless of the criticism, the fight grossed over $600 million and attracted many celebrities, such as Leonardo DiCaprio, Mariah Carey, Beyonce and Jay-Z, Robert De Niro as well as many other stars were in attendance at the sold-out event.
Please follow and like us: