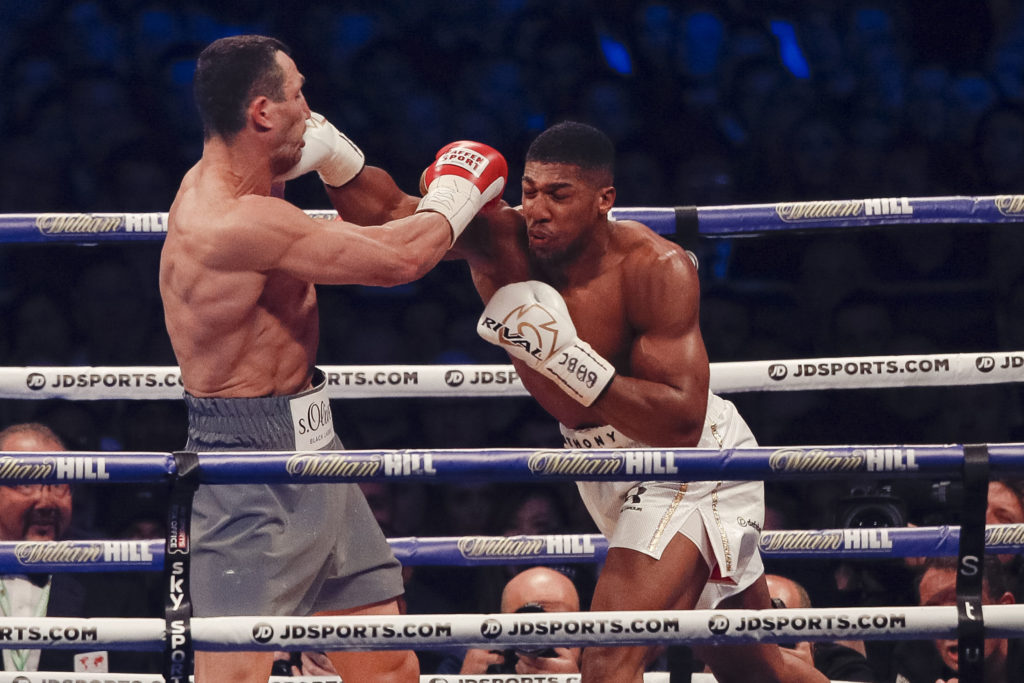 The 2017 "Fight of the Year" took place at Wembley Stadium in front of a record breaking 90,000 crowd.
Then International Boxing Federation (IBF) Heavyweight Champion of the World Anthony Joshua faced Ukrainian icon and former unified World Heavyweight Champion, Wladimir Klitschko.
Both protagonists scored knockdowns and the fight hung in the balance until Joshua caught Klitschko with a massive uppercut and hook that shook the Ukranian to the core and convinced the referee David Fields to step in wave the fight off in the 11th round.
Please follow and like us: