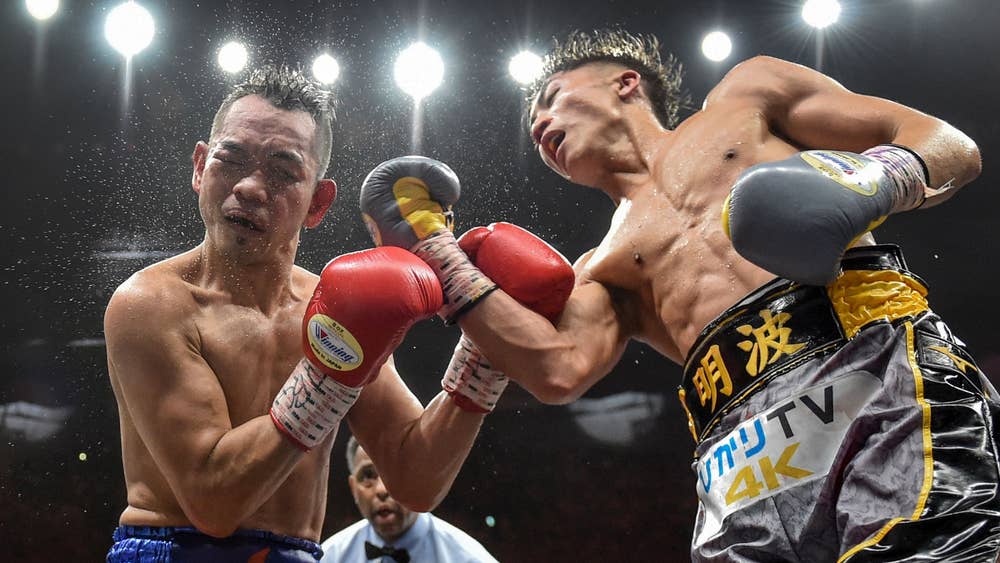 Naoya Inoue versus Nonito Donaire for both the World Boxing Association (WBA) and International Boxing Federation (IBF) Bantamweight World Championships, that took place at the Super Arena in Saita, Japan on the 7th November 2019 was undoubtedly the Fight of the Year 2019, not just my view but that of ESPN, RING Magazine and many others.
For twelve bloody and brutal rounds the protagonists engaged in an all out war!
'Nuff said really, I don't think I could adequately write a review on this fight that would do it any more justice than the statement above.
The fight is captivating to watch. If you don't know who Inoue is, watch the video and you'll soon realise he is one of the best pound-for-pound boxers on the planet. – Enjoy
Please follow and like us: