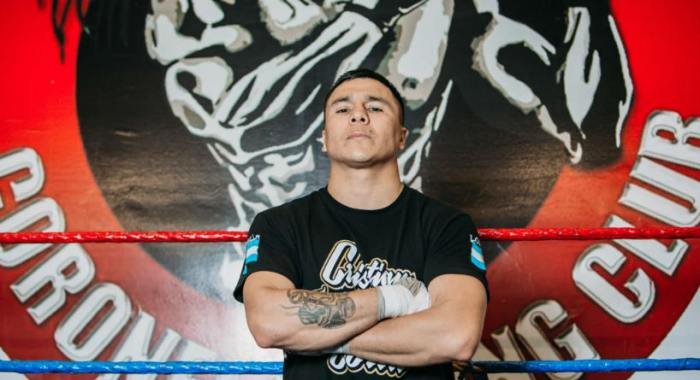 Cristian Coria (29-7-2, 13 KOs) arrived in the Dominican Republic with only one thing on his mind, to dethrone the interim super lightweight world champion by the World Boxing Association, Alberto 'La Avispa' Puello (17-0, 9 KOs), with whom he will go toe to toe with on December 17 at the Hotel Catalonia Malecon Center in Santo Domingo, within the "International Boxing Festival" to be held on the 16th and 17th at the aforementioned venue.
'El Zorrito' Coria, 38, comes from what is surely the best victory of his career, against Joel Díaz Jr., whom he defeated by effective knockout in 3 rounds on February 10, 2019 at Save Mart Fresno Sand in California.
"They inform me that the Dominican Republic only has La Avispa Puello as world champion and, being so, I warn that beautiful country that the reign of its boxer is about to end," said the Argentine boxer.
"I am training very hard and I hope that Puello also prepares well to give a great show against the Dominicans and the world," added Cristian Coria.
The evening, full of international figures, can be watched on YouTube channel.
Shuan Boxing, promoter organizing the great event. "We all have the right to dream and do it big, but Coria will wake up on the 17th of this month with a different reality than the one he has been dreaming of."
Puello said, for his part, a few days ago. "I will not only be defending the world title, but also my undefeated and the pride of giving my country a very important victory in these difficult times that the world is experiencing, because of the coronavirus," added the native of San Juan de la Maguana and the only world monarch that the Dominican Republic has.
Please follow and like us: