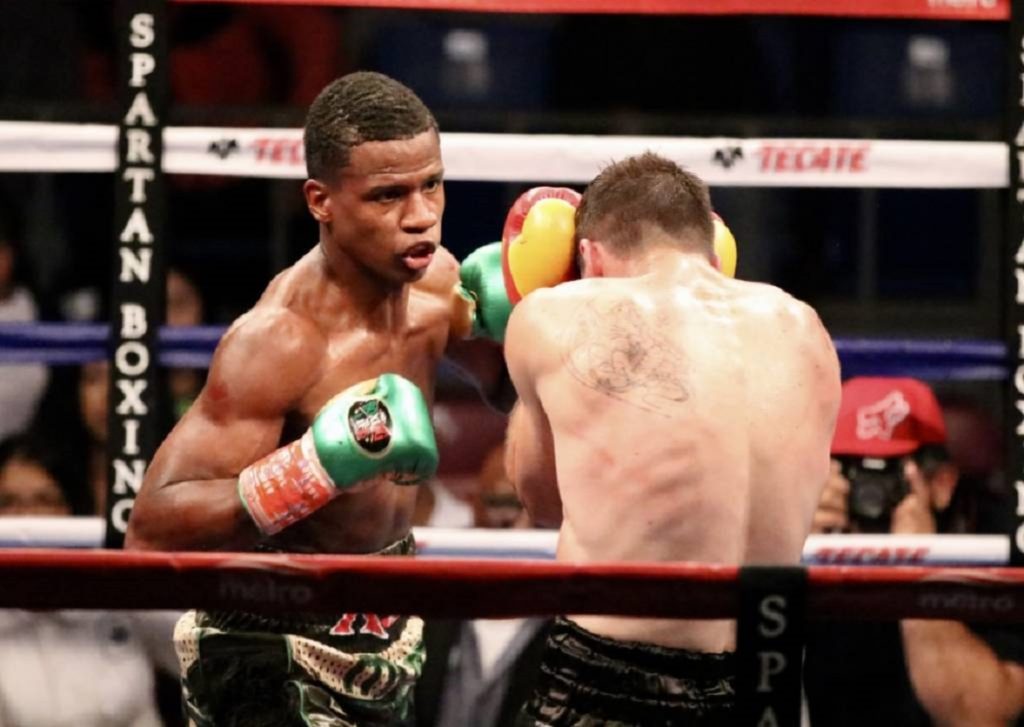 Ready to show they belong on the big stage, the valued junior middleweight Patrick Cora and the # 13 ranked by the World Boxing Organization (WBO) at featherweight, Pedro 'Pedrito' Márquez, will both be in action on at the Mohegan, Connecticut, USA on Wednesday, January 20, 2021,
The broadcast will begin at 9:00 pm ET as part of the SHOWTIME network's "ShoBox: The New Generation" series. In the main event, Cora (10-0, 7 KOs) will face the also undefeated Hurshidbek Normatov (10-0, 3 KO), of Uzbekistan, in a 10-round duel at 154 pounds. While opening the broadcast, Marquez (12-1, 8 KOs) will battle Martino Jules (10-0, 2 KOs) of Pennsylvania, in an 8-round duel at the 126-pound weight.
"I am ready for war and winning by any means. We understand that I have the boxing and the explosiveness to make my fight and successfully defend my undefeated against a good fighter, "said Cora, who is trained in Florida under the command of Luis' Chiro 'Pérez.
"My opponent is talented. It will be a great experience for sure, but I have worked hard for these types of fights and the hand they will raise at the end of the fight will be mine. I have already defeated two undefeated and I am going for the third one ", said Cora.
The 21-year-old Cora has two wins over undefeated Gerónimo Sacco of Argentina and Midyael Sánchez of Puerto Rico, with results by knockout and unanimous decision, respectively.
Normatov (10-0, 3KOs), a 28-year-old southpaw who trains in Brooklyn, landed a fight in January 2020, in which he took an eight-round victory over Uriel Hernández in Canada.
The undefeated fighter is surrounded by world-class talents such as former champions Daniel Jacobs and Richard Commey, along with contender Sergiy Derevyanchenko who train with him.
"I hope this fight is key on the road to a world championship," Normatov said.
"I am happy to fight on ShoBox as more than 80 ShoBox fighters have become world champions."
Opening the broadcast which will be called "Someone's 0 Must Go", Márquez, pride of the Las Monjas residential complex and current WBO NABO champion, is "very grateful for this opportunity they give me to fight for the first time in the United States. It will be a great exhibition for my career. My job is to train hard and meet the demands of my coach Ricky Márquez as he has kept me in the gym since before the quarantine began. I see my career more than a sport. It is my job, my life and my dream that is at stake whenever I get into the ring ".
After knowing defeat in his second professional fight, Márquez had a resurgence of great proportions, this by defeating the undefeated Luis Paredes and Félix Caraballo, but his most notable victory happened in his last presentation in January, when he won hitting Dominican Juan Carlos Pena (30-2, 22 KOs) by TKO in the third round to capture the WBO NABO title in spectacular fashion.
"My opponent (Martino Jules) is good, he has a fairly refined boxing. Additionally, he throws a lot of punches. I understand that he will be a good match to come back from inactivity in a competitive fight against an undefeated fighter. I have no doubt that after this fight, many opportunities may arise, " Marquez said.
Jules, who has spent his entire amateur career at 132 pounds, is campaigning at 126 pounds professionally. In his last performance in July this year, Jules defeated the feisty Aleem Jumakhonov of Tajikistan by majority decision in a thrilling fight held at Top Rank's 'The Bubble' at the MGM Grand in Las Vegas.
"I am very excited to show my talents on Showtime," said Jules.
"My opponent is world ranked by the WBO, so I expect a tough fight. I see this fight as a step forward, which is all I want at this point in my career, but it is also a fight where I can learn what I have to strengthen for myself and also in my future training camps. I have no doubt that I will win this fight, I am just focused on coming fight the night as the best version of myself. "
"We're excited to ring in the new year with a ShoBox event that brings together five promoters and features boxers with only one loss between them," said Gordon Hall, executive producer of ShoBox, a series that debuted in July 2001.
"Every fight he presents prospects in both corners and in his toughest tests to date. Everyone is looking to continue his quest to go from prospect to contender "
Please follow and like us: