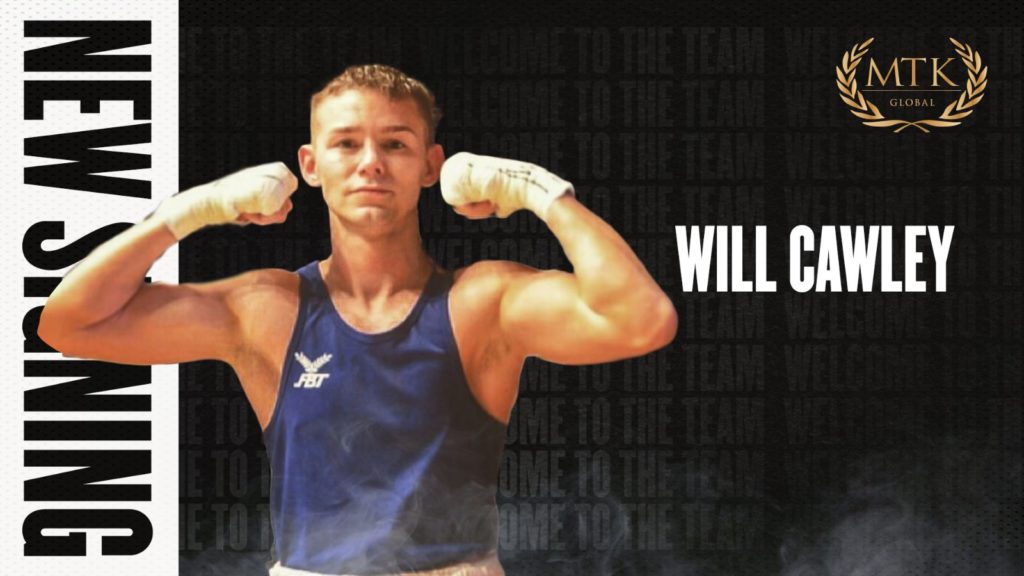 Cawley has had an illustrious career during his time as an amateur, with his list of accomplishments including representing Team GB for a number of years and winning the 2016 ABA Championships.
He is also a European silver and bronze medallist, and competed for the British Lionhearts at the 2017 and 2018 World Series of Boxing.
The Oldham boxer has since been training alongside the likes of Josh Taylor, Lee McGregor, Shabaz Masoud and Mark Dickinson at the MTK Performance Centre, and he's thrilled to now be working with MTK Global.
Cawley said: "It's great to be joining MTK Global, and it's amazing to now be managed alongside other great fighters and world champions as that's where I aspire to be one day.

"I'm a four-time national champion and was a Senior ABA champion in 2016. I'm a European bronze and a European silver medallist, and also had five fights in the World Series of Boxing. I won gold medals at five tournaments for Team GB, and was also a five-year podium team member.

"I've found the transition from amateur to professional to be good so far, and I feel like I've always had a professional style, so will see how it feels when I'm fighting as a pro on the night.

Over the next 12 months I'm hoping to get a few fights in, and the long-term plan is just to keep pushing onto bigger things."
MTK Global Promoter Lee Eaton added: "We are extremely pleased to welcome Will Cawley to the team. We have all seen how talented he was during his time as an amateur, and we are very confident that he will carry those skills into the paid ranks.

"He's looked very impressive while he's been training over the last few months, and it hopefully won't be long until fans get to see him in the ring."
News on when Cawley will be making his professional debut will be announced in due course.
Stay up to date at mtkglobal.com and on social media @mtkglobal
Please follow and like us: