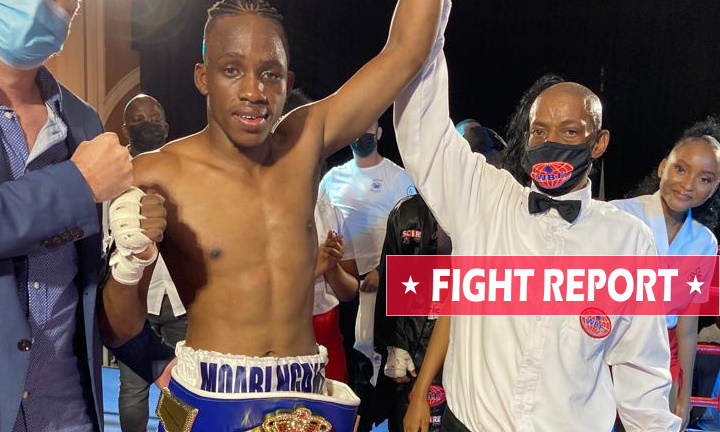 Underdog Moabi Nqaka defeated domestic rival Onkarabile Mothibedi and took his World Boxing Federation (WBF) International Super Bantamweight title on Friday night, October 29, at the Grand Palm Hotel in Gaborone, Botswana.
While the defending champion started best, it was challenger Nqaka who gained momentum from round two on and out-worked Mothibedi, at times physically dominating the favorite who was unable to regain his flow from the first stanza.
As they entered the championship rounds it was apparent that Mothibedi would need something special to retain his title, absorbing more and more punishment as the fight went on. In round eleven referee Ben Ncapyi had seen enough, and rescued him. Time of stoppage: 2:40.
The new WBF International Champion improved his professional record to 6-2 (2), scoring by far his biggest victory to date. Mothibedi falls to 6-3 (1).
The fight, televised live in Botswana by BTV, was promoted by Scud Missile Promotions.
Please follow and like us: