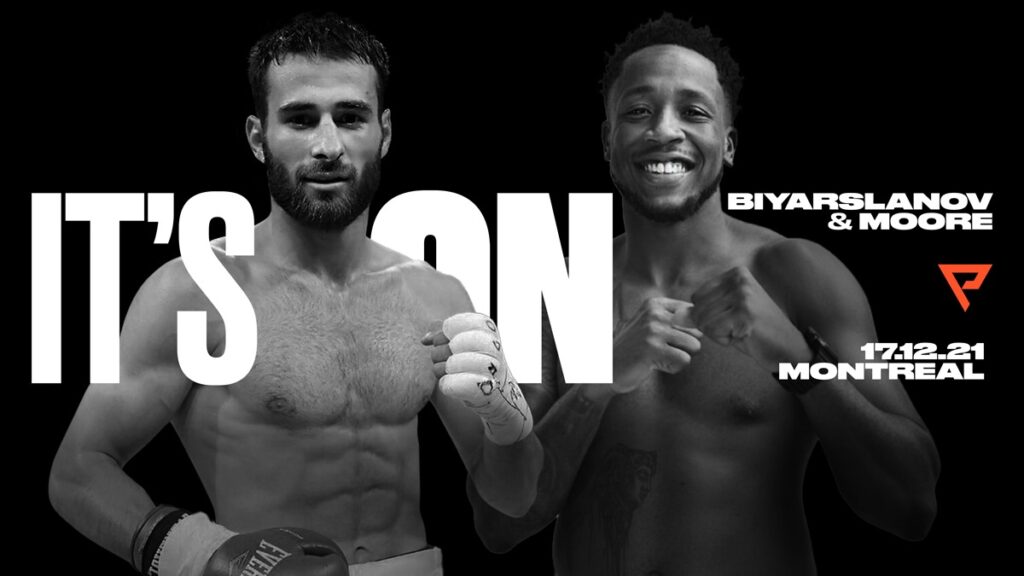 The event will be held at the Bell Centre on Friday 17 December, and sees undefeated stars Moore (10-0, 6 KOs) and Biyarslanov (8-0, 6 KOs) get the opportunity to close the year in style, with opponents for the two fighters announced shortly.
Moore was last in action in October, where he retained his WBC USNBC Silver heavyweight title in convincing fashion, stopping Jesus Angel Nerio in the very first round of their contest in Mexico.
Moore has been extremely active since making his debut in February 2020, winning all 10 of his fights, with the 27-year-old Florida native widely-regarded as one of the potential future stars of the heavyweight division.
Biyarslanov is just as highly-touted, and the Canada-based Russian will fight in Canada for the first time since April 2019, after a run of five straight fights in the USA.
His latest outing was in April, where he put in an impressive performance to defeat previously unbeaten Israel Mercado in Florida, leading to the 26-year-old receiving high praise from around the world.
"We are pleased to have two of our very talented fighters in Brandon Moore and Arthur Biyarslanov in action on this massive card next month," said Richard Schaefer, President of Probellum.
"We thank our co-promotional partner Yvon Michel of GYM Promotions for allowing them to showcase their skills on a big stage, and we are certain that they will both put in stellar performances and do Probellum proud."
For live news and updates, be sure to follow Probellum on Instagram, Twitter and Facebook.
Please follow and like us: