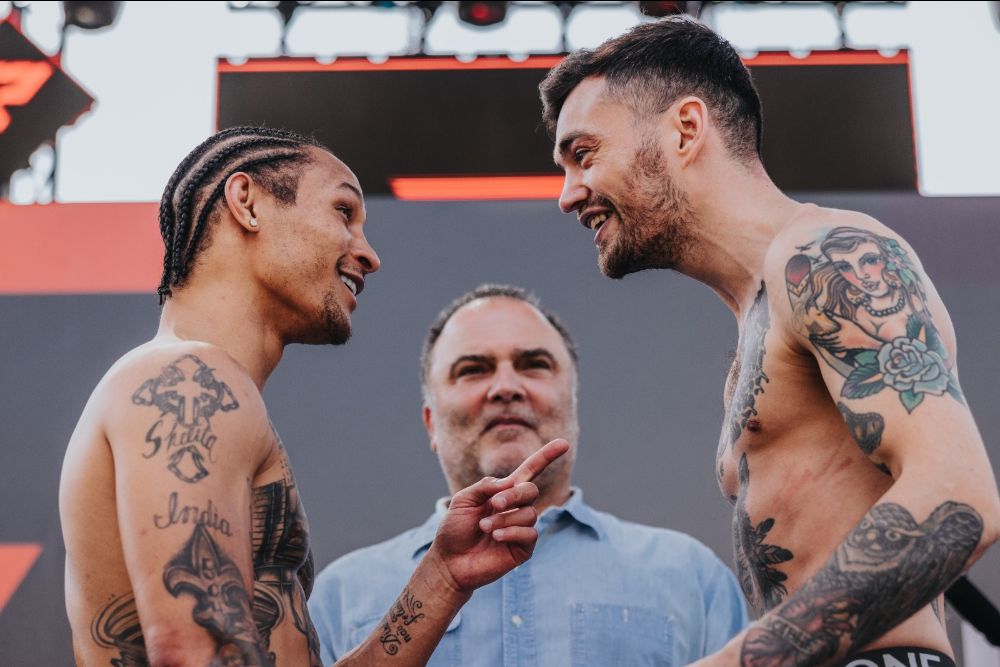 Regis Prograis has warned Tyrone McKenna to be careful what you wish for after his Irish rival said he wants a 'war in the trenches' tonight.

The super-lightweights clash in a high stakes WBC title final eliminator at Probellum Evolution in Dubai.

There is no love lost between American star Prograis and McKenna and the pair clashed once again when they faced off to record Fighting Words.

"This man has been lying awake at night, thinking about me," McKenna told host Sam Jones.
"There is so much pressure on him. He's a big name in the boxing world and he's only fighting wee Tyrone from Ireland. He's not getting good sleep because there is a lot of pressure on him and no pressure on me."

McKenna added: "I love fighting. I love blood all over my face, I love in the trenches war."

"I'm levels above him," Prograis fired back.
"He's never been to this level before and he's never been hit by me before.
"I guarantee you have never been hit by someone like me before!"
Please follow and like us: