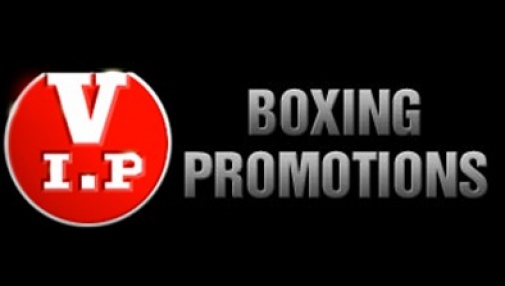 VIP BOXING will promote at least 10 top quality shows before the end of 2022 starting with 5 weekends on the bounce from the 10th September.

Also, many boxers from the North West's number one stable will feature on big TV cards in the coming months and their own free to air TV event on the 8th October.

VIP chief Steve Wood said: "It's a busy few months and the fights are going to be competitive and furious. We have some big announcements coming up and some of the matches I am planning on our shows will surprise a few people and create interest.

"I have also agreed for some VIP boxers to fight on big, televised cards with some of the lads in title fights. The promoters I am working with will be announcing these shows very soon."

The first VIP promotion of the new season takes place at Blackpool's world famous Winter Gardens on Saturday September 10. It is topped by Isle of Man southpaw Matthew Rennie (7-0-1) who faces Birmingham's battle hardened Ben Fields (10-12-2) in a return clash and it is supported with a great undercard packed with locals.

The following week there is a stacked card at Bolton with 8 VIP fighters already announced including Jake James and James Moorcroft;expect a big announcement on more soon.

A week later Saturday September 24, VIP will showcase their Merseyside talent at Liverpool Olympia on a bill headed by unbeaten Super-Lightweight, Tom Aitchison (7-0, 2 KOs) who has had his learning fights and at 27 is now ready to be pushed.

VIP stay on Merseyside for their next action on Saturday October 1 in Huyton when Southport's Jake Barton (7-1, 2 KOs) is back after his Central Area Light-Heavyweight thriller against Mickey Ellison last month.

Wood added: "Mickey was too experienced on the night, but Jake will come on for that loss and will soon be fighting for titles again."

The biggest VIP show so far in 2022, which was announced recently takes place at Doncaster racecourse on Saturday October 8 and will be televised by SportyStuffTV for FREE.

Top of the bill is local boxer Reece Mould (15-1, 6 KOs) who challenges Bradford's Hamed Ghaz (18-0, 4 KOs) for the vacant IBO Continental Lightweight championship.

The second title contest will be another all Yorkshire battle when Leeds warrior Zahid Hussein (16-2, 2 KOs) meets old rival, Razaq Najib (12-4, 2 KOs) for the vacant English Super-Bantamweight title. Najib took a close decision on their first clash.

Many other shows are being worked on to be promoted by VIP Boxing before the end of the year with fights to be announced at venues including Wigan, Manchester and Bolton shortly to wrap up a busy and successful 2022.
Please follow and like us: