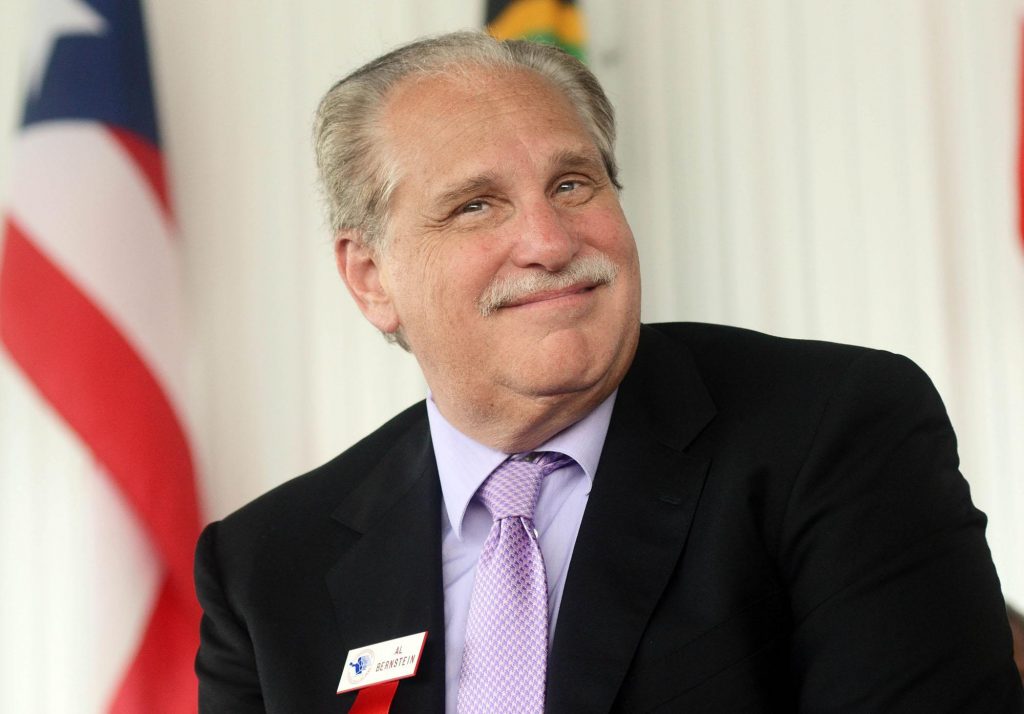 Hall of Fame Boxing announcer Al Bernstein will have a busy weekend on Jan.18 and 19 in Las Vegas. Bernstein will do his customary job on Saturday, January 19 when he is ringside to announce the SHOWTIME pay-per-view telecast of the Manny Pacquiao-Adrien Broner event at MGM Grand Garden Arena. Kicking off the weekend on Friday, he will again revisit his musical side when he'll sing more than a dozen tunes while co-hosting the Kenny Davidsen Celebrity Cabaret Show at the Tuscany Hotel and Casino.
The music/boxing doubleheader is nothing new to Bernstein. He has done it before, originating the concept in the 1980's and 1990's with major pay-per-view contests he announced at Caesar's Palace in Las Vegas, preceded during the week by his musical engagements at Caesar's. Bernstein feels that the Pacquiao-Broner fight will be reminiscent of some of those exciting matches. He said, "Manny Pacquiao is one of the most internationally popular boxers of the last several decades who brings big fight pedigree to this match. In the flamboyant and controversial Adrien Broner he has an opponent who provides a stark contrast. Both men want a win badly to perhaps set up future mega fights in the talent rich welterweight division." The four fight pay-per-view card begins at 9 p.m. ET/6 p.m. PT.
On Friday night Bernstein will co-host the Kenny Davidsen Show for the 4th time. The music starts at 9 p.m. in the Piazza Lounge where every Friday night Kenny and his band welcome a different co-host and talented singers from Las Vegas. Al said, "Kenny has created a unique and exciting atmosphere where each week just about every genre of music is performed by talented singers, many from the great shows running in Las Vegas. I'm thrilled to be co-hosting again. For this night I have chosen songs with some connection to great pay-per-view telecasts I have been involved with in the past. I'll sing those tunes and tell the stories that go with them. I'm glad we have an event to kick off the boxing weekend and I know a lot of boxing fans and personalities will be on hand. It should be a fun evening."
For more information on the entertainment at the Tuscany log on to www.tuscanylv.com.
IN OTHER NEWS:
Al Bernstein previews the Manny Pacquaio-Adrien Broner fight in one of his Quick Hits videos available at www.youtube.com/alsboxinghangouts. Al provides his keys to victory for the fight and discusses the important questions leading up to the match involving both boxers.
Please follow and like us: