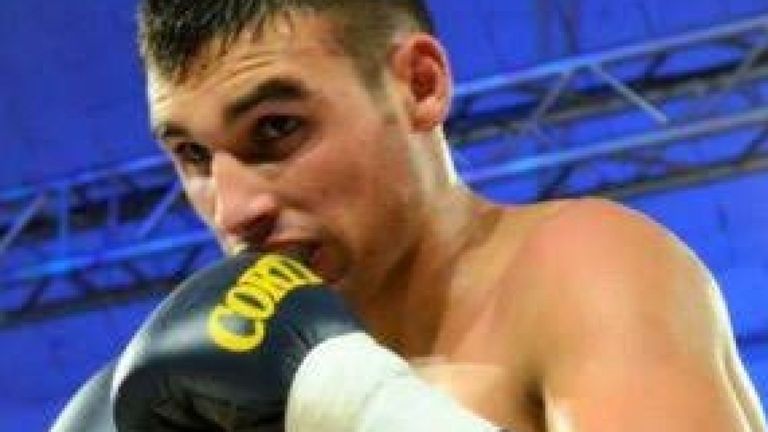 Argentinian Super Lightweight Hugo Alfredo Santillan collapsed shortly after the result of his World Boxing Council (WBC) Silver Championship contest, in Buenos Aires, against Eduardo Javier Abreu was announced as a draw.
The tragedy comes just days after Russian Super Lightweight Maxim Dadashev passed away from injuries sustained during his International Boxing Federation (IBF) Championship Eliminator in America.
"Upon admission to the hospital, he had successive kidney failure and he did not come out of his coma," said Dr Graciela Olocco of Hospital Agudos San Felipe to the Guardian Newspaper. "He had swelling of his brain and he never recovered consciousness. The swelling continued to worsen and it affected the functioning of the rest of his organs."
Olocco added that Santillan had surgery for a clot on the brain but died after a cardiac arrest at 12.35am local time on Thursday.
Whilst clearly questions need to be asked due to two Championship level boxers passing away from injuries sustained in Competion this past week alone, there is a much more urgent question that needs to be asked right now, as it seems that Santillan was on a 45 day suspension that was issued by the German BDB organisation following his International Boxing Organisation Championship contest loss to Artem Harutyunyan in Germany on the 15th June 2019.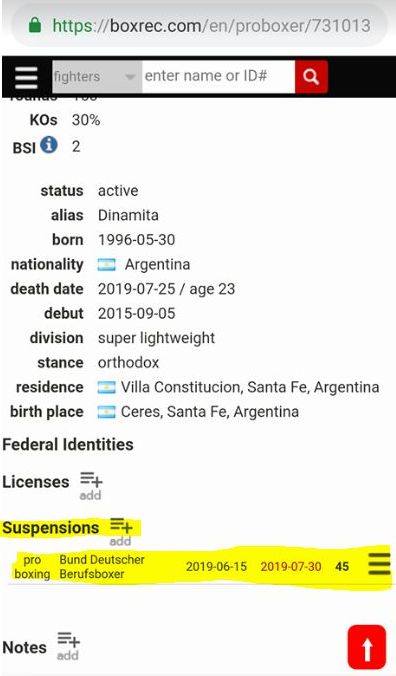 If this proves to be the case, questions need to be asked of both the Federacion Argentina de Box, who were the sanctioning commission as well as the World Boxing Council (WBC) whose championship was being fought for, as both should have been aware that Santillan was suspended.
Go Sports and Entertainment send the sincere condolences to the family and friends of Hugo Alfredo Santillan
Please follow and like us: