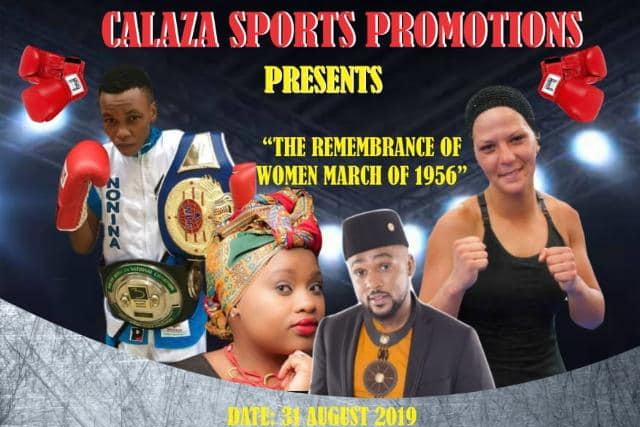 Nonina Defends WBF World Bantamweight Title Against Hamzaoui
After a one-off foray into the featherweight division, World Boxing Federation (WBF) Womens World Bantamweight Champion Bukiwe "Anaconda" Nonina will defend her title against former WBF World Flyweight ruler Amira Hamzaoui on August 31 in Sterkspruit, South Africa.
27-year-old Nonina, 15-5-1 (2), from Johannesburg, won the title in 2017 when she defeated another former world champion in Germany´s Alesia Graf, and has since retained her crown twice fending off challenges from fellow South African Matchidiso Mokebisi and Malawian Ellen Simwaka.
Amira Hamzaoui (33), 12-2-1 (5), from France captured the WBF World Flyweight title in 2014 when she travelled to Germany to beat then unbeaten champion Raja Amasheh, so going into enemy territory is nothing new to her.
The Southpaw from Epernay lost the title on points to Mexican Isabel "La Estrella" Milan in 2016 on home soil, and now she gets a long awaited opportunity to become a two-time, two-division world champion against Nonina.
The World Boxing Federation (WBF) Womens World Bantamweight title fight is the headliner of a show promoted by Calaza Sports Promotions at the Bensonville Hall in Sterkspruit.
Please follow and like us: