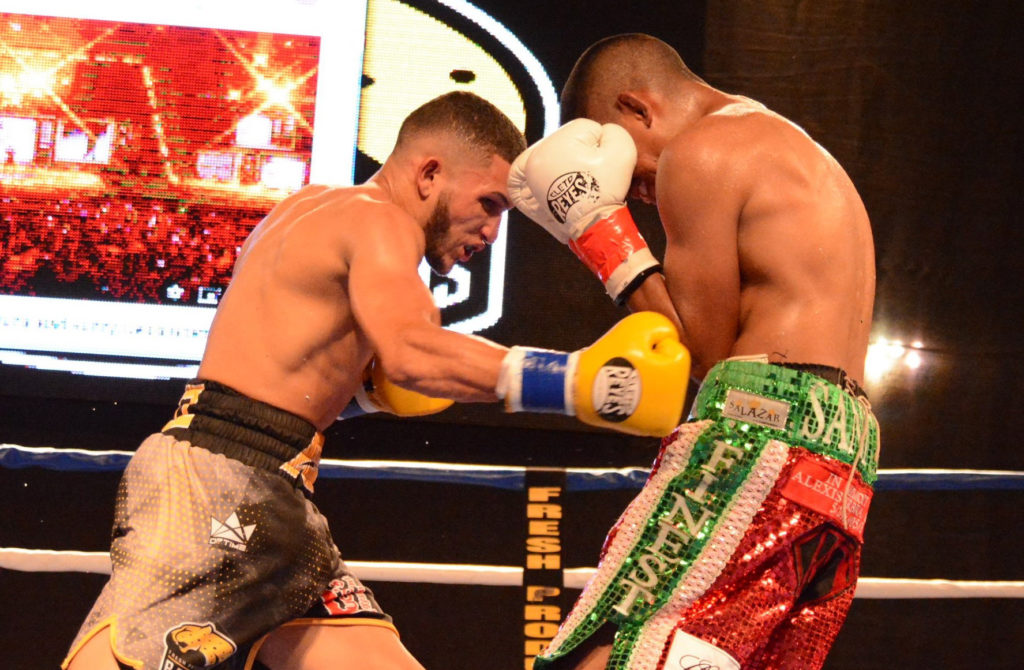 Demonstrating that they accept any kind of challenge in order to reach a world title fight, Abimael 'Hands of Stone' Ortíz, will fight former world champion Rodrigo Guerrero, of Mexico, for the vacant World Boxing Association (WBA) Fedelatin title, and Jonathan 'Bum Bum' López, will face the Filipino Jobert Àlvarez in a ten rounder on Saturday, March 14, 2020 at the Pedro 'Perucho' Cepeda de Cataño park.
 
"The Fresh Productions squad will continue to talk about this 2020," said promoter Juan Orengo, "'Bum Bum' will have to fight against the Filipino, who in Puerto Rico knows him for his big knockout victory over 'Bomba' González . Abimael also has to make the most of it because he will seek to qualify in the first 15 positions of the WBA when facing Guerrero. These Puerto Rican talents are very special and I guarantee that they will be fights of great action and in turn, perfect for their development. "
 
Abimael Ortíz (8-0-1, 4 KOs) already has big wins over former world title Chris Avalos of California, world ranked Alexis Santiago of Arizona and over then undefeated ex-Olympic Janthony Ortíz of Humacao fights.
 
Guerrero (26-9-2, 16 KOs) was a 115-pound world champion after beating Raul Martinez in a rematch. The Aztec has defeated the previously undefeated Fernando Vargas, Daniel Rosas and Takahiro Shigee.
 
The Humacaeño Jonathan 'Bum Bum' López (7-0-1, 4 KOs), will face Filipino Jobert Àlvarez (20-2-2, 7 KOs) in a 10-rounder at 118 pounds.
 
The Filipino Àlvarez, known on the island for beating Jonathan 'Bomba' González via knockout, went the distance with world champion Juan Francisco 'El Gallo' Estrada, and will be a great test for young Lopez and for great fight for the fans.
 
Lopez, who had an outstanding amateur career who ended up winning a bronze medal at the World Youth Boxing Championship in Kiev in the Ukraine, already has notable victories in professional boxing over the interim world champion of the WBA José 'Torito' Rodríguez and Argentinian Carlos Jorge Luis Sardinez.
 
Also, The Punisher 'Steven Ruidiaz (5-0, 4 KOs) of Canovanas, will clash against Emmanuel' Tito 'Morales (10-4, 6 KOs) of Cidra, in a 6-rounder agreed at 135 pounds.
 
Ruidiaz, who has the backing of Félix 'Tito' Trinidad, has two consecutive and notable victories over Angel 'Memito MVP' López and Jeffrey Ramos.
 
For his part, the experienced Morales, has faced better opposition and has lasted the distance in exciting fights against world-class prospects. In his last fight, Morales fell by decision to the undefeated Arturs Ahmetovs of Latvia, in an exciting fight that was broadcast live on Boxing Telemundo.
 
Tickets in Ticketera.
Photos by Bryan Quiles
Please follow and like us: